2016 USGBC MD Wintergreen Awards – A Banner Night for Lorax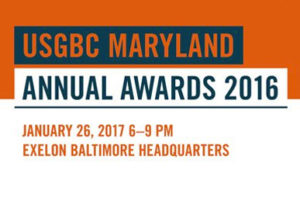 The Event
The Wintergreen Awards for Excellence in Green Building is always an exciting evening for the Lorax crew; new and sustainable venues to explore, interesting projects to learn from, excellent networking and mingling, and the nervous anticipation of the award ceremony. Every year, it warms our collective hearts to see our partners and clients honored and feel many of our projects lauded.  We even had the opportunity to learn from the sustainable choices made throughout the design and construction of the new Exelon Building in Harbor Point. But this year at the 12th Anniversary Wintergreen Awards ceremony, Lorax Partnerships had a lot to celebrate! 
Prior to the Wintergreen Awards this year, unbeknownst to us, a longtime friend and partner, nominated Lorax Partnerships for the USGBC MD Leadership Award for demonstrating leadership in sustainable design, environmental impact, social benefit, community involvement, and achievement within green building rating systems. Simultaneously, we nominated Baltimore City Public Schools, our partner in the Baltimore City Schools Construction Program, for the very same Leadership Award.  When the list of finalists was published, we realized we were competing against them in the Leadership Category.  Nothing like a little friendly competition!
Shock and Disbelief
As Sabrina Bachman, the Executive Director of the USGBC MD Community, began the award ceremony, Lorax settled in for a potential loss to our friend and competitor, Baltimore City Public Schools. Sabrina kicked off the award ceremony with the President's Choice Award, the most competitive award, as all of the nominees – project and leadership – are eligible to receive it.  We were all stunned when Sabrina announced "Lorax Partnerships!" We all looked at each other in shock as we were cajoled to the podium to accept the plaque and honor of receiving the President's Choice Award!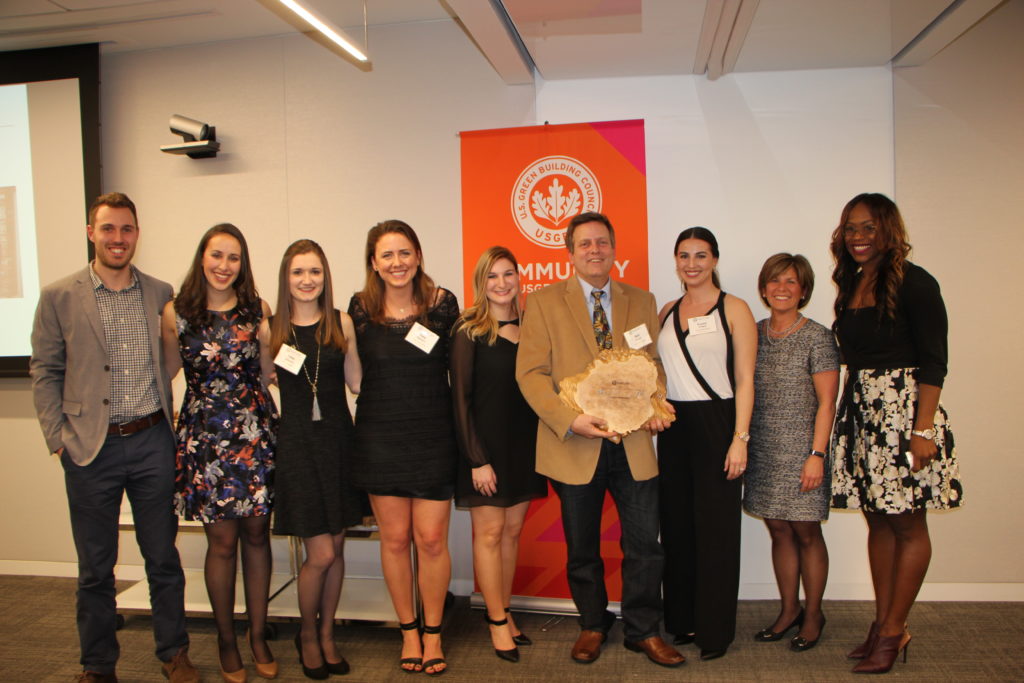 Below is an excerpt from the award address:
"Let me share a little bit about Lorax Partnerships:
Since its inception, Lorax has helped clients reach their sustainability goals, including through the completion of 188 green building projects.
Lorax is deeply involved in USGBC Maryland as members, committee volunteers, and through past service on our local board of directors. Their expertise has benefited our USGBC network and other organizations and agencies looking to analyze the best use of rating systems and codes.
Locally owned and operated from its base in Baltimore, Lorax provides sustainability and green building consulting services to real estate developers, building owners and occupants, as well as architects, engineers, and other real estate industry professionals, and to the broader business community"
The Winners!
A hearty congratulation is in order to all of the Finalists of the Wintergreen Awards! We are so proud of our partners, friends, clients, and especially of our project managers who worked so diligently to make these awards a possibility. All of the winners and finalists exemplify the local leadership of the Maryland US Green Building Council Community.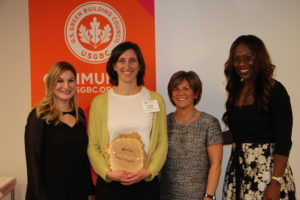 President's Choice: Lorax Partnerships
Leadership: Baltimore City Public Schools 
Education Project: Salisbury University Patricia R. Guerrieri Academic Commons Building (Salisbury, MD)
Innovation Project: Tiny House – Mobile Energy Education Center (Baltimore, MD)
Large Commercial Project: Exelon Baltimore Headquarters & Exelon Building (Baltimore, MD)
Small Commercial Project: Clarksville Commons (Clarksville, MD)
Residential Project: Flats 8300 (Bethesda, MD)
Non-profit/Public Project: Center for Parks & People at Auchentoroly Terrace (Baltimore, MD)
People's Choice Project: 1201 Winterson – Redevelopment (Linthicum, MD) 
Each winner received stunning awards by Four Brothers Wood Company.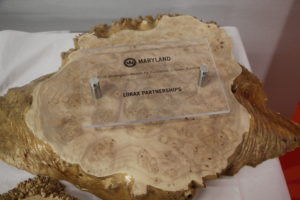 As always, we hope to see you at next year's Wintergreen Awards!