Last week Krystal and the Katie duo attended the Good Design = Good Health: AIA Baltimore Health & Wellness 2nd Annual Showcase, hosted by Marshall Craft Associates at their beautiful new Clipper Mill office!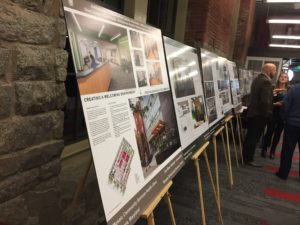 We knew the exciting project exhibits and networking opportunities could not be missed, but what drew us to this particular event was its alignment with Lorax's 2017 goal to broaden our knowledge and experience in occupant health and wellness.
The AIA showcase did not disappoint, highlighting a range of projects from community centers to hospitals, grade schools, higher education, assisted living centers, and many more.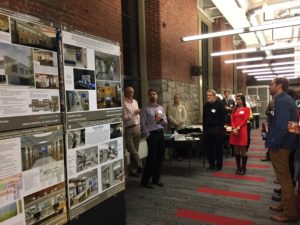 By discussing such a variety of buildings, the event allowed different innovate design features to stand out and demonstrate the specific health and wellness attributes it could offer. As we listened to the teams' presentations we were impressed by the calming roof top gardens, active bike paths, and open learning spaces.
Although none were specifically certified under the IWBI WELL building standard, Katie Fink, Lorax's newest WELL AP, noticed the synergies between the project strategies with many of WELL's comprehensive concepts- nourishment, fitness, comfort, and mind, to name a few. We also stumbled upon a few of our own projects, including BrightView Senior Living of Bethesda and the research facility at 2 Hopkins Plaza!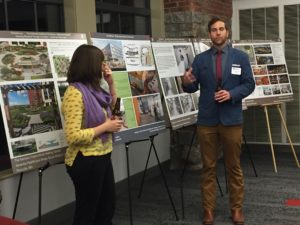 As the green building industry continues to grow, we have seen more clients shifting focusing from the traditional design for efficiency to a greater incorporation of the physical and mental wellbeing of the life inside it. All of the incredible projects we saw last week are embodying this trend and leading by example throughout the Baltimore area.