Basic Background
Located in the northeast section of Baltimore City, The Maryland School for the Blind (MSB) is a private, statewide resource center providing outreach, educational and residential programs to children and youth from infancy to age 21 who are blind or visually impaired including those with multiple disabilities. MSB was founded and opened in 1853. Today it serves 60% of the 1,700 students in the state who are blind or visually impaired. However, it is the 164 years in between and the strong tradition of seeking continuous improvement that has sharpened the school's resolve and positions the campus well for future growth.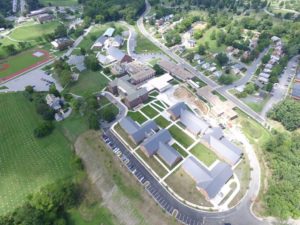 Education at The Maryland School for the Blind is more than just teaching in the classroom. Its mission is to ensure students reach their fullest potential in the community by preparing them to become independent, well-rounded and successful citizens. Every year, their dedicated team of more than 380 teachers, therapists and support staff serves over 200 students with visual impairments and multiple disabilities on the school's 110-year-old Baltimore campus. Additionally, they serve another 1,000 students, enrolled in local Maryland school systems via the school's outreach programs and services.
Completeness and Need
In 2008, MSB's president, Dr. Michael J. Bina, in coordination with the Board of Directors, developed and approved the "MSB School of the Future" campus master plan to replace and upgrade the aging campus buildings, many of which were unsuitable programmatically for the special needs of the student population.  The majority of the MSB campus was built between 1900 and 1970 and primarily served students with blindness only. Over the past 40 years, the school's mission changed to meet the complex needs of students with profound intellectual and physical disabilities.  In addition to blindness, two-thirds of MSB students also have multiple disabilities, including autism, cerebral palsy, and severe cognitive impairments. MSB students require state-of-the-art, specialized, and supportive facilities.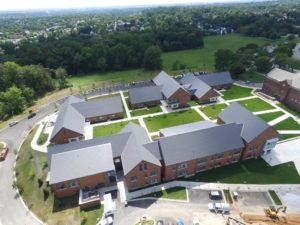 Once the "MSB School of the Future" campus master plan was developed, a tapestry of financial supporters came together to bring the campus vision to fruition.  The State of Maryland provided partial funding (approximately 84%). The Cal Ripken Sr. Foundation provided partial funding for recreation areas. Additional private funders also contributed. As a private institution, the school was also responsible for as large a portion of the funding of the campus revitalization possible.
Without a doubt, the revitalization of MSB was necessary to support the… Continue reading →