In December, Lorax's very own Andrea Shoaf was named an NGBS Green Partner of Excellence for 2016. NGBS Green, which is based on the National Green Building Standard™ (NGBS), is a rigorous third-party certification program for single and multifamily residential projects. Andrea joins an elite group of program partners — one of 18 verifiers identified — who have been recognized for their dedication to customers, providing increased value, professionalism, and relevance in the marketplace through third-party verification services. 
This recognition was awarded to those who display leadership in innovation in building science, dedication to the residential construction industry, and significant commitment to green certification over the past year. Lorax Partnerships is committed to building an inventory of healthier homes that cost less to operate, are more comfortable to live in, and are part of a more sustainable lifestyle for their residents.
Lorax has certified more than 200 residential units under NGBS, and is currently working with design and construction teams on 2,000 new residential units as regional demand for sustainable multifamily development ramps up. 300 St. Paul Place, 2 Hopkins Plaza, The Woodberry, and The Enclave at Box Hill are some of the newest Baltimore City projects pursuing NGBS certification with Lorax's accredited NGBS verifiers. 
300 St. Paul Place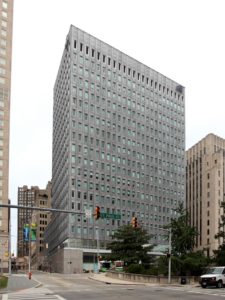 300 St. Paul Place is a residential conversion of an existing office building in the heart of downtown Baltimore by developer PMC Property Group. The building was constructed in 1957 by Commercial Credit Corporation and has served as office space for a number of financial institutions since then, including Citigroup Inc. The new design will preserve the iconic façade while modernizing the interior spaces and adding amenities for tenants.
2 Hopkins Plaza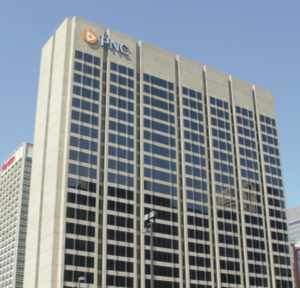 2 Hopkins Plaza is a mixed-use conversion by Berman Enterprises of the existing PNC Bank office tower in downtown Baltimore. The renovations will turn the top 11 floors to apartments and bottom floors to office space for several hundred employees of the Army Corp of Engineers. The building is home to one of the City's new bike share stations and has direct access to new bike lanes that run from 29th street at Johns Hopkins University to Pratt Street downtown.
The Woodberry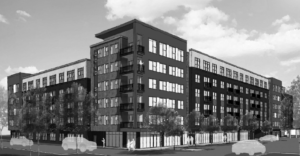 2001 West Cold Spring Lane, also known as The Woodberry, is a mixed-use development project by Klein Enterprises and Manekin located in north Baltimore, at the… Continue reading →