Lorax Partnerships is now 100% LEED Accredited! 
Today, our three newest employees each passed their LEED v4 Accredited Professional exams with flying colors!
From left to right, Katie Stanford passed the LEED AP O+M exam, Hailee Griesmar is now a LEED AP specializing in Neighborhood Development, and Tim Barranco is boasting a LEED AP BD+C accreditation.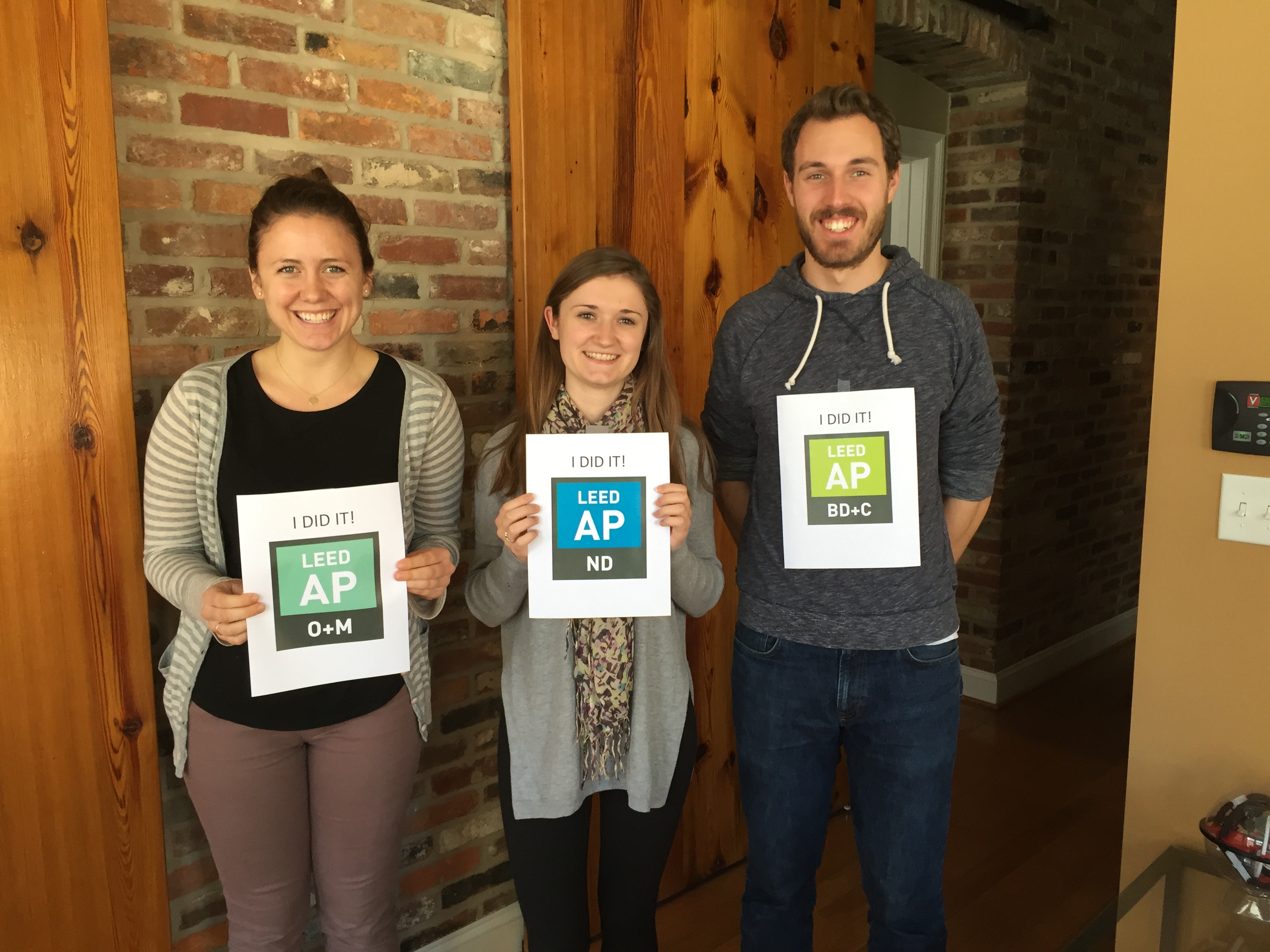 These individual achievements contribute to Lorax's overall accreditations.  All Lorax Partnerships Project Managers are now LEED Accredited Professionals, and some even hold two or more green building professional qualifications.  
While the two-hour 100-question exam was definitely a challenge, our crew passed without a hitch.  For those beginning the accreditation process, our experts have a few words of wisdom!
Guidance for studying:
Katie advises, "The materials for the existing buildings exam may seem overwhelming, but taking a big picture approach to indoor, outdoor, and water metering credits as well as the differentiation between the various commissioning credits make all the difference! Metering and Commissioning questions are biggies on the test!"
Hailee says, "For the LEED AP ND exam, make sure you know the thresholds, especially between the prerequisites and the credits that earn you points.  Be prepared to apply those thresholds to do calculations, not just memorize a percentage!"
Tim recommends, "For the BD+C exam, practice exams are your best friend. And don't forget, BD+C in v4 is targeting new market sectors: data centers, warehouses/distribution centers, and hospitality… each with their own quirks for credit compliance. Read up on all the exceptions in the reference guide." 
With a diversity of LEED Rating System accreditations under our belt, Lorax is prepared to take on any green building project!