Lorax is known throughout the Baltimore area as green building and sustainability consultants – but we decided we didn't want to stop there! In an effort to be a good neighbor in our community, and help improve more than just the buildings within it, we have initiated a new Company Charity Matching Program. 
Lorax is now matching all of our employee's personal donations to various local charities, including the South Baltimore Learning Center (SBLC), BARCS Animal Shelter, The Salvation Army, The Associated Jewish Charities, and the Ronald McDonald House of Baltimore.  These organizations all have a special place in Lorax's heart for different reasons.
However, we aren't just putting our money where our mouth is… Lorax has been busy getting involved with these non-profits as well as several others!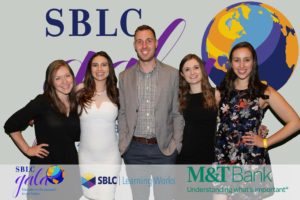 Back in April Lorax showed power in numbers with over half of our company attending the SBLC Gala!  After weeks of preparation by Hailee & the rest of the gala committee, we had an exciting evening filled with inspirational graduate speeches and unexpected auction winnings! We are so proud to support SBLC's work to provide literacy, life skills training, and career services to Baltimore.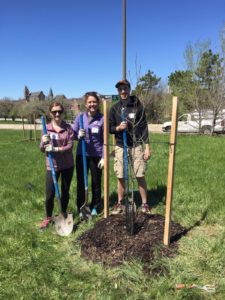 Throughout the spring and summer, our Lorax residents of Federal Hill – Tim, Hailee, Katie and Katie – have attended many Volunteering Untapped events. With a motto of Doing More for Bmore, VU organizes fun local volunteer opportunities on a monthly basis. From tree plantings with Blue Water Baltimore, to city clean-up efforts with the Waterfront Partnership, and handy work at the Baltimore Community Tool Bank, we've helped make a difference across our city, and can't wait to see what events the upcoming months have in store!
As our work in the community continues into the hot summer months, Lorax hopes to continue a positive presence in South Baltimore and beyond!