Lorax 2017 Retreat Summary: Future Growth and Success of Lorax
Lorax's 2017 company retreat was held on April 27th and 28th 2017, and was a little challenging to plan; mostly because our 2016 retreat was so AWESOME!
During previous retreats, Lorax's Principal, Neal Fiorelli, typically presented to the company and the focus was on the status of the company, our services, and our performance. Essentially Neal would provide a snapshot of what is happening in that moment in time at Lorax. Even our 2016 retreat focused significantly on our past and present.
This year, we changed our focus. The theme of the 2017 Lorax Partnerships retreat was "Future Growth and the Success of Lorax."  We have so much in store for the next chapter of Lorax! Lorax is growing to the point where our 3 "newbies" will no longer be "new" as we are seeking to hire again this year to add to our exceptional team. Katie, Hailee and Tim have brought a new enthusiasm to Lorax; with new ideas, new ways of thinking, exploring, and executing, we are primed for the next level.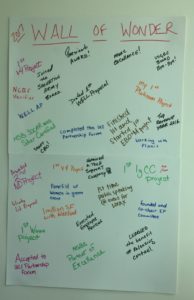 So what is that next level and how do we get there? At the end of 2016, Lorax's management team worked to develop specific company goals and objectives for the 2017 calendar year. Lorax staff was given the opportunity to select a company goal to focus on and teams were formed to spearhead the efforts. These teams are responsible for developing an action plan for executing their designated goal. 
During Day 1 of our retreat each team gave a 30 minute presentation about the status of achieving each goal.
The presentations addressed internal knowledge transfer, technical expertise, high performance building strategies, health and wellness in the built environment, building occupant behavior, business development tactics, industry trends, a competitive and market analysis, improvements to company operations, and so much more.  We are definitely looking ahead!
Day 1 also included team building exercises including the "Wall of Wonder" where we did a little humble-bragging about our recent accomplishments and "Defeating Your Competitor" where we developed a hypothetical competing sustainability firm and then outlined our strengths and strategies for outperforming them. Day 1 was exceptionally productive and forward-focused, but nothing compares to Day 2!
On Day 2, Lorax swung from the treetops at Go Ape! For 4 hours, Lorax zipped through the forest canopy, tackled dangling obstacles, overcame our collect fear of heights, and explored the trees. What a great way to do some team building! And the whole venture was a total surprise to the Lorax team! We certainly Live Life Adventurously!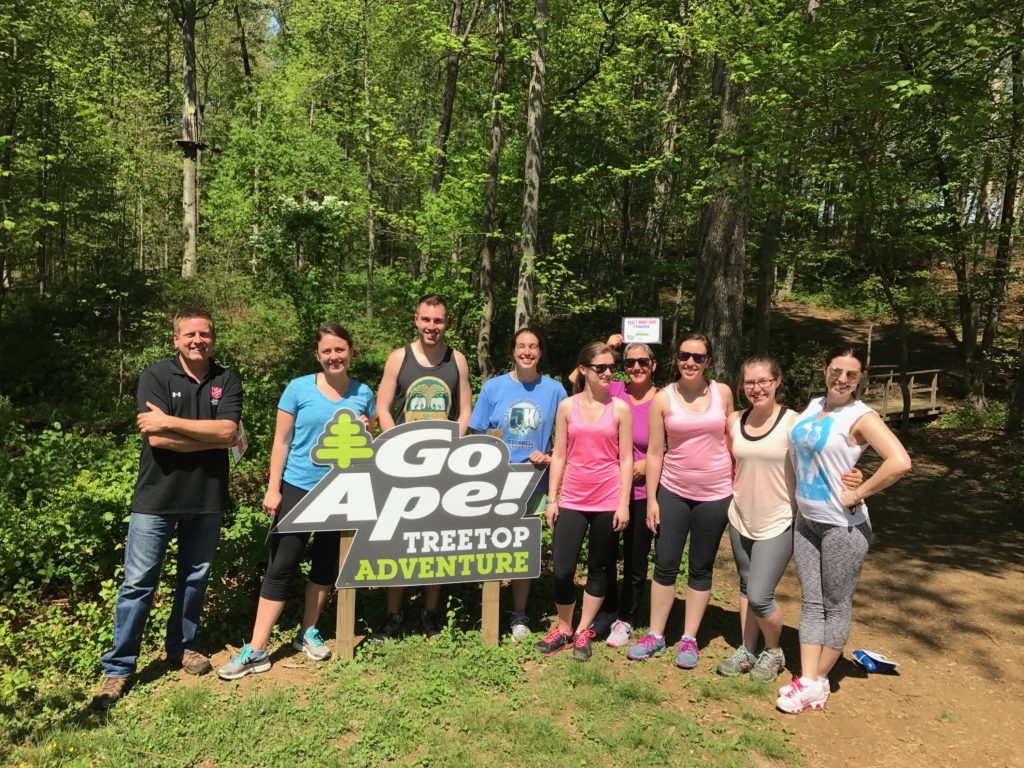 To top it all off, we ended the retreat with celebratory drinks at Little Havana!  What better way to send is into the future of Lorax!? Your day can't end much better than that. Cheers!