New Market Trends: "Wel-coming" Fitwel to the Green Building Industry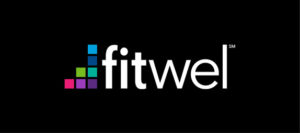 Just last month, Fitwel was introduced by the Center for Active Design (CfAD). Marketed as "a fresh approach to certification systems," their strategies prove unique compared to what we are used to seeing from a LEED or WELL project. As the concept of occupant health and wellness continues to rise as a priority for building owners and operators, it is no surprise that this new rating system is already being utilized on so many properties.
Prior to their public launch, the GSA piloted Fitwel across the country on several different buildings, further solidifying the evidence of employee health and productivity improvements as well as healthcare cost reductions. Notable projects have been accomplished by 'Fitwel Champions' – leading companies that are early adopters of the Fitwel approach and strong believers in tenant wellbeing. From government entities to architect and engineering firms, the range of champions showcases the wide applicability and feasibility on all different project and client types.
What sets Fitwel apart is the simplicity of the process. Utilizing their digital scorecard (think less tedious paperwork) you can assess your property based on seven Health Impact Categories, across twelve overarching design and operation sections. Each category offers a unique point count totaling your Fitwel score as 1, 2, or 3 star rating, ranging from a basic to exemplary level of health promotion. And even if you didn't quite make it to the first star, it can be used as a benchmarking tool regardless of any level of achievement. But the best part? This process is free from any prerequisites! …therefore eliminating a road block projects commonly face pursuing other rating systems.
Interested in learning more about Fitwel? Lorax is too – Katie is studying up to become a Fitwel Ambassador this summer! Once she's passed the course she will be recognized as a leader and active participant in Fitwel's healthy building movement. To see if Fitwel is the right approach for your next project, visit their website or give us a call and join the industry leaders in occupant health and wellness today!
—
* The Fitwel service marks (word and logos) are owned by the U.S. Department of Health and Human Services.  Participation by the Center for Active Design and other associated entities does not imply endorsement by HHS.